Application scope of thin wall products: cake shop, thin wall biscuit box, ice cream cup, jelly cup, milk tea cup, thin wall chocolate box wall through air cup, knife and fork, square takeout box, 5-grid fast food box.
Technical requirements for thin wall die:
1. Special imported steel for thin wall die, which ensures the service life of die more than 5 million yuan.
2. Specially designed thin wall mold needle valve hot runner system for rapid injection molding.
3. Specially designed mold rapid cooling system.
4. High precision high-speed milling ensures the mold precision.
5. Specially designed mold exhaust system.
| | |
| --- | --- |
| 模具名称:薄壁模具 | Mold name: thin-wall mold |
| 产品尺寸:500ml | Product size: 500ml |
| 产品描述:薄壁餐盒 | Product description: thin-walled lunch box |
| 模腔:4腔 | Mold cavity: 4 cavities |
| 模具尺寸:550*550*650mm | Mold size: 550*550*650mm |
| 适用机型:HSE-270T | Suitable machine: HSE-270T |
| 模具材料:2344 | Mold material: 2344 |
| 模具注射系统:针阀热流道 | Mold injection system: needle valve hot runner |
| 模具顶出系统:推板和气门 | Mold ejection system: push plate and valve |
| 模具循环时间:4.7S | Mold cycle time:4.7s |
| 交货时间:70个工作日 | Delivery time: 70 working days |
| 模具特点:速度快,寿命长 | Mold features: fast speed, long life |
| 模具寿命:500万 | Mold life:5 million |
2 cavity thin-wall sealed barrel mold
Two cavity biscuit bucket with handle mold 2 cavity sealed barrel mold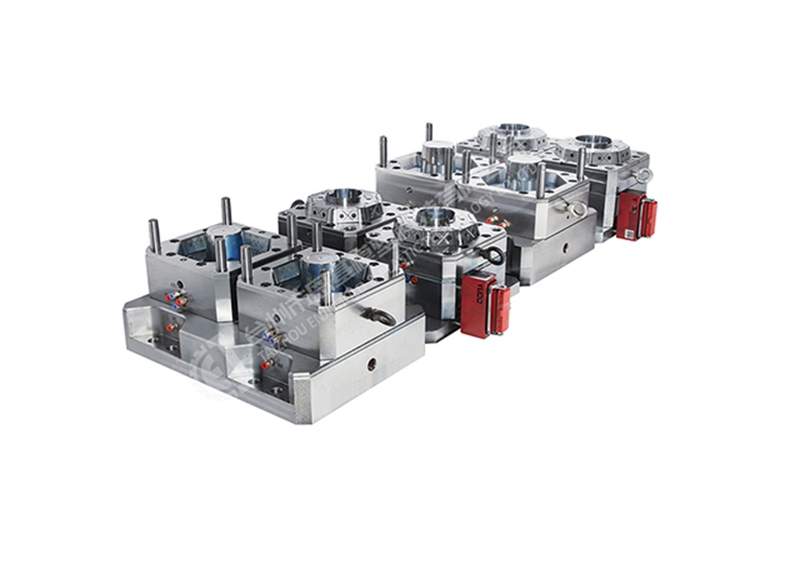 4-cavity biscuit bucket with handle mold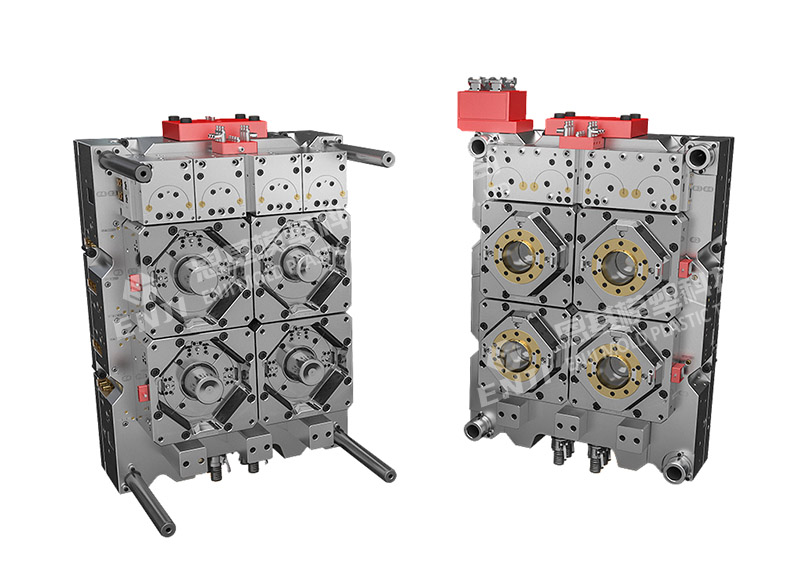 Food box mold pasted in the mold
---